Get Regenerative Medicine for Back Pain in Tucson
Get Regenerative Medicine for Back Pain in Tucson
Written By The Fix Medical on March 23, 2020
---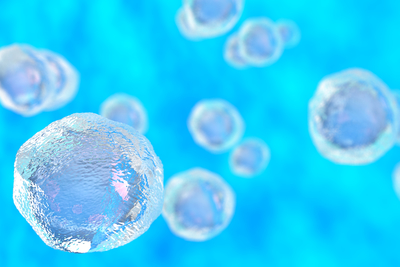 Chronic back pain refers to the persistent symptoms of tissue degeneration, inflammation, and disc damage. This this pain lasts more than 12 weeks and is not only excruciating but can also make it impossible to efficiently do your work, have a good night's sleep, and remain independent.
Fortunately, there's a new innovative non-surgical method that can take care of this pain once and for all – regenerative medicine for back pain. But before you know how this procedure works, it's essential to know the cause of your chronic back pain.
What Causes Chronic Back Pain?
From injuries to diseases, back pains can be caused by so many reasons. The following factors and disorders are some of the common causes of chronic back pain in adults:
Herniated discs: Disc slipped out of its position
Degenerative disc disease: Deterioration and breakdown of the vertebrae discs
Spinal stenosis: Narrowing of the spine
Sacroiliac dysfunction: Improper movement of the joints at the sacrum to the pelvis at the bottom of the spine
Spinal arthritis: Inflammation of the spinal facet joints
Spondylolisthesis: Condition where a vertebra slips forward onto the one below it
Failed back syndrome: Chronic pain following a back surgery
Keep in mind that this isn't an exhaustive list. Talk to your physician to know the exact cause of your back pain.
How Can Regenerative Medicine for Back Pain Help?
Regenerative medicine therapy involves creating living and functional tissues to restore or repair bodily functions that may have degenerated due to old age, damage, or disease. It can help restore your muscles, joints, nerves, ligaments, and tendons without the need for surgery, helping you regain your active lifestyle.
The regenerative cells can be obtained from your body or an outside source. The cells are then injected into the damaged area for regeneration. For the spinal column, the stems can improve the disc height, and its water content, as well as help, develop healthy cartilage tissues and bone cells.
Learn More About Regenerative Medicine for Back Pain in Tucson
Whether an inflammatory disease or injury causes your chronic back pain, the regenerative medicine approach is effective as it tackles the underlying cause of back pain and discomfort. At The Fix Medical, our regenerative cellular therapy provides a non-surgical pain relief option.
Call us today at (520) 575-5833 to schedule a consultation at our clinic in Tucson.

Posted In: Chiropractic Low Back Pain Treatment Regenerative Medicine