Regenerative Medicine for Osteoarthritis
Regenerative Medicine for Osteoarthritis
Written By The Fix Medical on December 23, 2019
---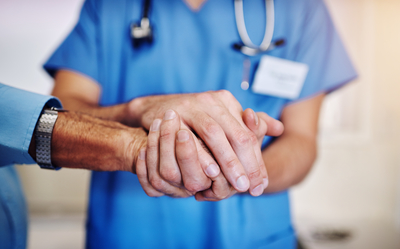 Approximately 30 million people in the U.S. have osteoarthritis. It predominantly affects older adults, with 1 in every 10 people over the age of 60 being diagnosed with it. As the elderly population increases, the number of people with osteoarthritis is expected to rise steadily.
Also known as degenerative joint disease, osteoarthritis occurs when the cartilage (the flexible, connective tissue that provides cushioning in the joints) gradually deteriorates, causing pain, impairment, and even disability.
While many osteoarthritis treatments focus on alleviating pain and improving mobility, few seek to stop the progression of the condition. This is where regenerative medicine comes in. This osteoarthritis treatment in Tucson focuses on regenerating the damaged cartilage, eliminating the osteoarthritis symptoms.
Get Effective Osteoarthritis Treatment in Tucson
Supported by clinical studies, the use of stem cells as a regenerative therapy for osteoarthritis has grown in popularity.
Depending on the severity of your condition, the most promising approaches involving stem cell-based therapies include:
Stem Cell Insertion
At The Fix Medical, we strongly believe that the body heals best when it heals itself. Based on this principle, we often recommend that our patients undergo a course of treatment with regenerative cellular therapy, which includes all-natural compounds such as hyaluronic acid, stem cells, cytokines, and a number of other impactful growth factors. Our office uses amniotic allografts, which is a specific type of regenerative medicine that uses amniotic tissue to promote regeneration and healing.
The Fix Medical Offers Regenerative Osteoarthritis Treatment in Tucson, AZ
Regenerative cellular therapy for osteoarthritis offers an alternative to joint surgery and replacement.
Looking for professional osteoarthritis treatment in Tucson? Call our office today at (520) 575-5833.

Posted In: Chiropractic Regenerative Medicine Osteoarthritis Treatment